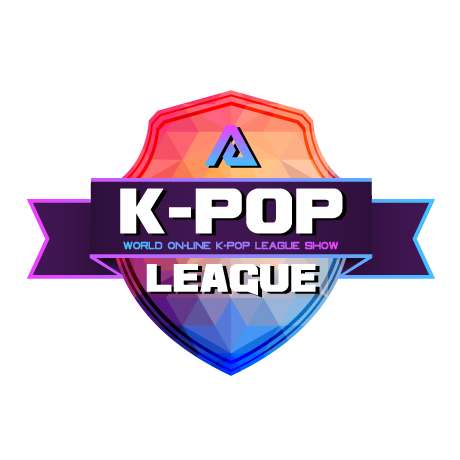 가요 트렌드를 이끌어갈 대한민국 가수들을 만날 수 있는
K-POP LEAGUE SHOW!
중국 플랫폼과 유튜브를 통해 전 세계에 생방송됩니다.
전 세계 어디서나 유튜브 채널에서 다시 보기 시청이 가능합니다.
K-POP을 이끌어갈 가수를 만나볼 수 있는 것은 물론!
빠르게 변화하는 K-POP 시장에 등장한 새로운 아티스트도
K-POP LEAGUE SHOW를 통해 만나볼 수 있습니다.
매주 5팀의 출연하여 생방송으로 실시간 리그전을 벌입니다.
인지도 음반 판매량에 상관없이 생방송 시청자들의 투표만으로 순위를 정합니다
1위한 팀은 다음주 "케이팝 리그쇼"에 다시 출연해 또다른 아티스트와 리그전(공방전)을 펼칩니다.
1위를 차지한 아티스트는 매주 트로피를 수여 받습니다.
또한 "마이 팬미팅" 토크쇼에 출연 자격을 얻습니다.
같은 곡으로 5회까지 연속 1위를 했다면 다른 곡으로 "케이팝 리그쇼"에
도전할 수 있습니다.
To meet Korean singers who will lead the trend
K-POP LEAGUE SHOW!
It is broadcast live all over the world on Chinese platforms and YouTube.
You can watch again on YouTube channels from anywhere in the world.
Of course, you can meet a singer who will lead K-POP!
You can also meet new artists who have appeared in the rapidly changing K-POP market through K-POP LEAGUE SHOW.
Each week, 5 teams appear, and live league matches are played live.
Regardless of the volume of recorded albums, rankings are made by voting only by live viewers
The team for 1 will re-appear in the "K-Pop League Show" next week to play a league match with another artist.
The first-place artist receives a weekly trophy.
In addition, he is eligible to appear on the "My Fan Meeting" talk show.
If you were ranked 1st in 5 times with the same song, you can go to "K-POP League Show" with another song.
You can challenge.
结识引领潮流的韩国歌手
K-POP英雄联盟秀!
它在中国平台和YouTube上全球直播。
您可以在世界各地的YouTube频道上再次观看。
当然,您可以遇到会带领K-POP的歌手!
甚至出现在瞬息万变的K-POP市场中的新歌手
您可以通过K-POP LEAGUE SHOW见面。
每周出现5支球队,并现场直播联赛比赛。
无论已录制专辑的数量如何,排名仅由现场观众投票决定
1人团队将在下周再次出现在" K-Pop League Show"中,与另一位艺术家进行联赛比赛。
冠军画家获得每周奖杯。
此外,他还有资格出现在"我的粉丝见面会"脱口秀节目中。
如果您在同一首歌曲中五次获得第一名,则可以播放另一首歌曲进入" K-POP联赛"。
你可以挑战。
歌謡トレンドを導いて行く大韓民国の歌手らに会うことができる
K-POP LEAGUE SHOW!
中国のプラットフォームとYouTubeで全世界に生中継されます。
全世界のどこYouTubeチャンネルで再度表示視聴が可能です。
K-POPを導いていく歌手に会ってみることができるのはもちろん!
急速に変化するK-POP市場に登場した新しいアーティストも
K-POP LEAGUE SHOWを通じて会ってみることができます。
毎週5チームの出演して生放送でリアルタイムリーグ戦を着ています。
認知度のアルバム販売量に関係なく、生放送の視聴者の投票だけで順位を決定します
1のチームは来週、「K-POPリーグショー」に戻って出演して、別のアーティストとのリーグ戦(攻防戦)を展開します。
1位を占めたアーティストは、毎週トロフィーを授与されます。
また、「マイファンミーティング」トークショーに出演資格を取得します。
同じ曲で5回まで連続で1位をした場合、他の曲で「K-POPリーグショー」に
挑戦することができます。